Southwest Provincial Chapitre and Jeunes Chefs Competition — Galveston, TX
February 23-26, 2023
I still hear your sea winds blowin'
 – Glen Campbell
A fun-filled 3-day weekend awaits! Savor relaxing views from your hotel room balcony overlooking the Gulf, and enjoy interesting, fun and educational day-time activities. Attend two special dinners: a Black Tie Chaîne and Mondiale Induction, followed by the Jeunes Chefs Competition and Awards Banquet. Last, but not least – take time to sit, chat, learn, and share with others in the Province at our Officer's/Members Meeting. Come join us for what promises to be a spectacular weekend!
Our Host Venue: The San Luis Hotel Spa & Conference Center

Located on world-famous Seawall Boulevard, the San Luis provides unparalleled views of the Gulf of Mexico. Recipient of the prestigious AAA Four Diamond Award since 1999 and countless other accolades from the industry, this property will not disappoint. Guests will relax in luxuriously appointed and elegantly decorated guestrooms offering wireless internet, phones, IPod stations, coffee maker, plush bathrobes, private Gulf view balconies and additional guest amenities. Special amenities include the Spa San Luis, a full-service spa, salon, and state-of the-art fitness facility for relaxation. The Cove Pool & Bar offers a heated pool, private poolside cabanas, built-in seating around a fire pit and the liveliest libations and tasteful cuisine.
Booking through the Southwest Jeunes Chefs Competition & Chapitre Registration Form will provide you with a room rate that is significantly discounted (>30% off rack rate), and includes all taxes, fees, plus access to all the amenities already mentioned.
Chapitre/Jeunes Chefs attendees will have a choice of two different room types for this relaxing weekend at the seaside. All rooms are located on floors 7-14, provide thoughtful amenities, and a warm, residential feel. These beachfront accommodations set the stage for an unforgettable island-inspired stay.
Ocean View King: Offer full views of the Gulf of Mexico, a private balcony, overstuffed chair and ottoman, and desk with two chairs suitable for dining.
Ocean View Corner King: Offering 50-60 additional square feet, love seat sitting area, mini-refrigerator, oversized garden tub and un-stocked wet bar for your enjoyment. (If you prefer this upgraded room, please book ASAP as we only have 5 available per night.)
Thursday, February 23, 2022 – Daytime Activities
In addition to the set activities, we invite guests to enjoy the myriad list of "Things to Do" in Galveston for your enjoyment. Please click here for suggestions.
Tour Battleship Texas in Drydock
Join us for this unique opportunity to see Battleship Texas up close and out of the water! The Battleship Texas Foundation (BTF) is sponsoring a private tour for Chapitre attendees! SS Texas is in dry dock at the Gulf Copper Galveston Shipyard. The guided tour, hosted by Gulf Copper Shipyard Project Manager David Casale, is about an hour long. As you walk around the ship in dry dock, David will explain the extraordinary history of this magnificent battle ship and the efforts to save her from being scrapped into obscurity. Through donations and grants the ship is now undergoing a $35 million renovation. The Battleship Texas is the only surviving ship that entered into battle during both World War I and World War II.
The mission of the Battleship Texas Foundation is to preserve and enhance the Battleship Texas and develop this historic ship into a premier museum and visitor attraction.
The shipyard tour is an active construction zone and will include walking over uneven surfaces for a distance of ½ to ¾ of a mile. There are no handicap accommodations.
Strict dress code. You must wear full-length pants and closed-toed shoes (steel toes encouraged but not required) with good traction. (Be prepared to walk through puddles, observe sandblasting and water blasting.)
Eye protection and hard hats will be provided. (We most likely will not be able to board the ship at this time.)
Pictures are welcome, video recording prohibited.
You will be required to sign a liability waiver and photo release.
Participants must be at least 16 years old. Under 18 will need an accompanying adult.
Time: 2:00pm – 3:30pm
Cost: $75.00 per person (Public tours are $150 pp on Sunday only, with prices scheduled to increase in January. This is an exclusive accommodation arranged for our Chaîne attendees. Special thanks to Galveston Bailli Marie Robb for making this opportunity possible.)
Attendance limited to 15
Location: Gulf Copper Galveston Shipyard – 2929 Todd Road, Galveston, TX 77554
Dress: Long Jeans, long-sleeve shirt, and sturdy shoes suggested. You may get dirty.
Thursday, February 23, 2022 – Evening Activities
Welcome Reception
Welcome to Galveston! You've had a chance to get checked into the hotel, and now it is time to catch up with old friends and make new. Our Welcome Reception will be held at the Hotel so you can unwind with friends before dinner. Reception will include wine and light hors d'oeuvres before heading out to either a restaurant of your choice or a small group gathering at The Porch Café & Bistro for a pay-on-your-own dine-around format dinner.
Time: 5:00pm – 6:00pm
Cost: $30.00 per person
Location: Shared with registrants 1 week prior to event
Dress: Business Casual with Decorations



Dine Around
Please click here for "Places to Eat in Galveston" to dine on your own, or RVSP on the Registration Form to join in an intimate dinner at The Porch Café & Bistro. Whichever choice you make will provide access to the restaurant's full menu and then receive a separate check for your dinner.
Friday, February 24, 2023 – Daytime Activities
Peek into Galveston Architectural History
Attendees will tour both the 1895 Moody Mansion and the 1892 Bishop's Palace. Providing us a docent led tour immediately after opening Moody Mansion, we will view all 4-floors and areas not normally open to the public. After our 2-hour delve into history of the Moody's, we will head down the street to Bishop's Palace for a self-guided tour of another spectacular property.
Time: 10:00am – 1:00pm
Cost: $60.00 per person
Attendance limited to 20
Location: Start at 1895 Moody Mansion, 2618 Broadway, Galveston, TX 77550
Dress: Casual with comfortable walking shoes
Note: This tour includes stairs to 3 or 4 stories and is not wheelchair accessible.

Wine Seminar: A Vertical Tasting of Clos de l'Obac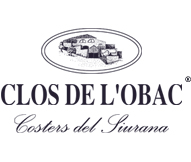 This tasting will provide the perfect opportunity to learn more about Chaîne Wine Sponsor Clos de l'Obac from the Priorat region in Spain. This event will illustrate the impact of climate on their "fixed blend" wines and to highlight the personality that the terroir etches into every bottle. You will be guided through a tasting of three vintages of the Clos de l'Obac Estate and Miserere Vineyard wines by Guillem Pastrana, son of owner Carles Pastrana, who has recently taken over the reins of the winery. The extremely limited production is due to the low yielding vines planted in Priorat's slate soil and their careful pruning methods aimed at giving the luxuriously high concentrations that have come to characterize their wines.
Both the Clos de l'Obac and Miserere wines are a blend of Grenache, Cabernet Sauvignon, Merlot, Cariñena, and Tempranillo or Syrah grapes, but in different percentages. Please join us as we see the effects on age and terroir on the 2013, 2010 and 2003 vintages.
With the exception of a few bottles held back for wine club members, the entire 2013 vintage has been purchased by an investor, so this is a special opportunity to taste an unreleased vintage deemed one of the best so far this century. The 2013 vintage wines are paired with wines made 10 years earlier (2003) with the same blend of grapes, from the same lots, and same wine-making methods, so you can truly see for yourself the hand of nature in every bottle. The 2010 vintage is a classic and will provide additional insights into the terroir of region.
Time: 1:30pm – 3:00pm
Cost: $105.00 per person
Attendance limited to 24
Location: Windjammer Room, San Luis Hotel
Dress: Casual with Decorations

Golf Outing at Galveston Country Club
What better way to kick off a relaxing weekend at the beach than with a round of golf! If you haven't already had an opportunity to play on the Island, here is your chance. Come enjoy a round of golf with Chaîne friends. Looking forward to hearing a replay of times on the links at dinner this evening.
Time: 1:00pm – 4:45pm
Cost: $125.00 per person for a round of golf
Cost: $95.00 per person for golf club rental (maximum of 6 available)
Location: Galveston Country Club, 14228 Stewart Road, Galveston TX 77554
Dress: Proper Golf attire



Friday Evening Event
Black Tie Reception plus Chaîne and Mondiale Induction
This special evening will be hosted at the Galveston Country Club. Not only is the Galveston Country Club the oldest Country Club in Texas with almost 125 years of operation; but it offers an outstanding dining facility in a beautiful setting for our evening festivities. Tonight we will welcome new members throughout the Province into our Chaîne circle of camaraderie. Not to be missed is the pomp and circumstance around a Mondiale Induction. Enjoy a champagne reception, dual induction ceremony, and the frivolity of composing verses for your own Mondiale song.
Time: 6:30pm – 10:00pm
Cost: $150.00
Attendance limited to 50
Location: Galveston Country Club Ballroom
Dress: Black Tie with Decorations
Saturday, February 25, 2023 – Daytime Activities
Annual Provincial Meeting
While primarily designed for local and Provincial officers, all members are welcome to attend the annual Provincial meeting. The meeting will provide an interactive exchange of ideas with a goal of fostering the camaraderie of the Chaîne. Continental breakfast will be served with the meeting.
Time: 8:30am – 11:00am
Location: Windjammer Room, San Luis Hotel
Dress: Business Casual with Decorations
Cost: Included with Registration
Jeunes Chefs Competition Observation
Come watch the Southwest Jeunes Chefs as they compete for a Silver Medal. Each competitor starts with 100 points, and it is up to each of them to retain as many points as possible until they finish and present their 3-course Mystery Basket meal to the judges. The pressure is on from the moment they start. Points are in many categories including: Taste, Presentation, Originality, Kitchen Technique, Organizational Skills, Product Utilization, Professionalism, Sanitation, and Timing. A mistake in any category results in points being deducted from the coveted perfect 100-point score!
Time: 8:30am – 3:00pm
Cost: Complimentary
Dress: Casual with Decorations
Location: Galveston College, 4015 Avenue Q, Galveston TX 77550
Lunch – Jeunes Chefs Competition
For those that don't want to leave the competition and miss anything happening with the chefs, a box lunch is being catered by Chaîne member, Mosquito Café. Registrants will have the ability to select their preferred lunch salad or sandwich from a list of options. Lunch will be delivered to Galveston College at 11:30 am and be available for eating at your convenience. Registrants will receive an email with the lunch options about 2 weeks before the event to solicit their personal selection.
Time: 11:30am – 1:30pm
Cost: $26.00 per person
Location: Galveston College, 4015 Avenue Q, Galveston TX 77550
Dress: Casual with Decorations
Saturday Evening Event
Jeunes Chefs Competition Awards Ceremony and Banquet
Tonight the winner of the Southwest Jeunes Chefs Competition will be announced. The winner will advance to the National Competition to be held in Madison, Wisconsin from May 31st through June 3rd.
After a champagne reception and hors d'oeuvres, we will adjourn to the ballroom for the announcement of the Southwest Province Jeunes Chefs Competition winner followed by a luscious 4-course banquet dinner. The main course this evening will be paired with Chaîne Sponsor Clos de l'Obac 2011 Miserere wine.
Time: 6:30pm – 9:30pm
Cost: $150.00
Attendance limited to 80
Dress: Jacket and Tie with Decorations, cocktail for ladies
Location: Ballroom C&D, San Luis Hotel
Sunday, February 26, 2023
While the official activities of the Southwest Provincial Chapitre are over, you may choose to stay and enjoy the many opportunities for fun and entertainment that Galveston has to offer. Please click here for "Things to Do" in Galveston.
A Special Thanks to All Our Sponsors
Special thanks to Hollinden for designing our registration materials.